Sports performance is one of the most demanding types of training. The NASM Performance Enhancement Specialization (PES) will train you to work with athletes at all levels, from youth to professional. PES, which is based on the evidence-based OPTTM model, elevates training by introducing the Maximal Power phase.
You may help clients perform better athletically by enhancing their power, speed, agility, and quickness with the support of the advanced information and abilities you've learned through the PES program. The NASM-PES allows you to:
Open new career opportunities.
Gain the skills to effectively train athletes at all levels in both one-on-one and team settings.
Increase your expertise.
Earn more
Help people to achieve their athletic performance goals by training in a safe and effective manner.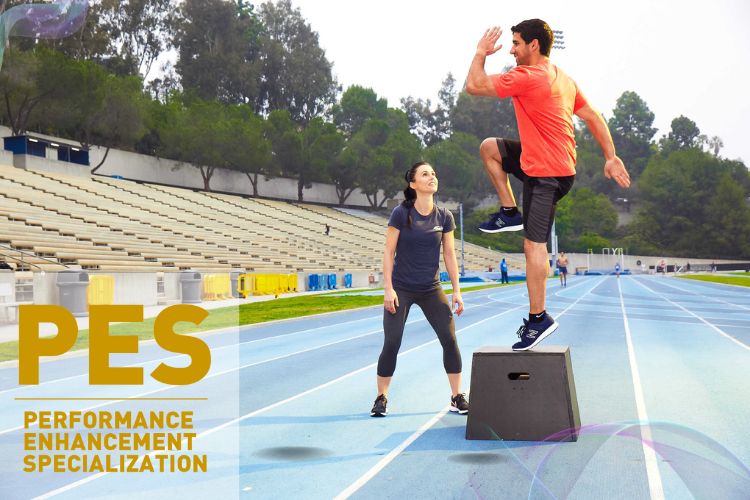 With the NASM-PES All-Inclusive Program, you will receive exceptional support. Expand your expertise in sports performance, psychology, sports nutrition, and ergogenic aids by entering new markets. You can earn up to 40% more than other certified personal trainers who do not have the NASM-PES designation. Among the other All-Inclusive benefits are:
Hardcopy Textbook
Syllabus & Study Guide
Online Textbook
Lecture Videos
Application Videos
Exercise Libraries
Module Quizzes
2 Practice Exams (100 questions each)
Online PES Exam (3 free attempts)
Weight Room Maintenance and Management
Football, Baseball and Basketball Lecture Videos
Programming Toolkit
Learn performance assessment techniques and sports-specific programme design based on the Optimum Performance Training (OPTTM) model. Our training programmes have been proven to be safe and effective by specific studies at a prestigious university.
---